Welcome
Introducing St John's
Our location
Our services
Contact us
Our principles
Data privacy notice
Safeguarding


Service on 1 March:
9.30 a.m. Parish Eucharist


Collect for the First Sunday of Lent
(1 March)
Almighty God,
whose Son Jesus Christ fasted forty days in the wilderness,
and was tempted as we are, yet without sin:
give us grace to discipline ourselves in obedience to your Spirit;
and, as you know our weakness,
so may we know your power to save;
through Jesus Christ your Son our Lord,
who is alive and reigns with you,
in the unity of the Holy Spirit,
one God, now and for ever.

Copyright © The Archbishops' Council 2000


(Website last updated on 23 February:
collect; next Sunday)



Safeguarding

The parish of St John the Divine, High Path, takes the safeguarding and care of children and vulnerable adults very seriously. Further information about this can be found on the Safeguarding page.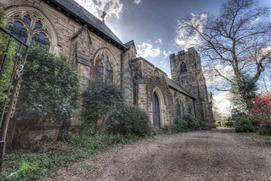 Welcome to St John the Divine, Merton
We welcome and encourage all people to join us. St John's is part of the Merton Priory Team Ministry. Whether or not you are new to the area, you are especially welcome to join us in our acts of worship and other activities and share in our Anglican tradition.

Contacts: For contact details, please go to our contacts page.

Hall hire: Contact 020 8544 0018 and leave a message.
Big hall: £25 per hour; small hall: £15 per hour.
Images of the hall interiors can be found here.

Church notice sheet: The latest church notice sheet can be read here. Week by week the notice sheet has more news items on pages 3 and 4 than we can give in full here. See the Notice sheet pointers panel at the right for more about things we couldn't include below.



We will soon be in Lent

We are now approaching Lent, which this year will begin on 26 February (Ash Wednesday).

We are called by God to know God's blessings, and so during Lent we encourage each other to set aside time to enter more fully into prayer, fasting and good actions. This year there are many opportunities to do this. In church please take a look at the range of Lent Study Groups taking place in Merton Priory Team and sign up with the group that you would like to attend. Everyone is welcome to any of the groups.

Details of Lent services and Lent Groups, as well as the Bishop of Southwark's Lent Call for 2020, can be found in the Lent leaflet.



Finding Sanctuary

Finding Sanctuary takes place at St John's every week on Mondays at 7.15 p.m. apart from bank holidays.



Messy Church every month


Join us at St John's on the second Saturday of every month for crafts, songs, food, stories and celebration for children and their parents or carers – all ages welcome! From 11.00 a.m. to 12.30 p.m.



Fundraising made simple


Don't forget: you can help raise funds for St John's whenever you shop online! Use Easyfundraising to shop, with over 3300 big name retailers including Argos, John Lewis, ASOS and Booking.com – and when you shop, you'll raise a free donation for us every time. It's that easy! Help support us by clicking on the Easyfundraising panel on the right or by visiting bit.ly/stjohnmerton.



Wimbledon Foodbank


Wimbledon Foodbank gives food parcels to people in urgent need. Please donate non-perishable foodstuffs to the box at the ack of church. For the latest urgent needs see the donate food page.



Merton Citizens


Merton Citizens (part of South London Citizens) is an alliance of organisations – churches, mosques, schools, and hospitals – working together to make a difference in our borough. Merton Citizens builds the capacity of people to participate in public life, to act together for the common good, to win change, and to strengthen civic institutions in the process. Our parish is one of 15 institutions involved in work around various areas – housing, mental health, litter, and welcoming refugees. We are excited to be involved in this inspiring project, which is part of a nationwide Citizens movement that has been organising communities for several years.

For latest updates see the Merton Citizens Twitter feed.




For baptisms, weddings and funerals, contact the Vicar, Revd Alison Judge – see the contacts page.

The ministry rota for services in the Merton Priory Team from 5 January to 26 April 2020 can be found here.




Merton Priory PCC charity number is 1134253





Notice sheet pointers
(Click to open the notice sheet)

• Easter Holiday Club – volunteers needed
• Shrove Tuesday Pancake Party, 25 February
• God in the Pub, 1 March
• The Happiness Course starts on 4 March
• World Day of Prayer Services, 6 March
• Street Pastors – training course starts on 7 March