Welcome
Introducing St John's
Location
Services
Contacts
Our principles


Service on 24 February:
9.30 a.m. Parish Eucharist


Collect for the Second Sunday before Lent
(24 February)

Almighty God,
you have created the heavens and the earth
and made us in your own image:
teach us to discern your hand in all your works
and your likeness in all your children;
through Jesus Christ your Son our Lord,
who with you and the Holy Spirit reigns supreme over all things,
now and for ever.


(Website last updated on 21 February 2019:
church notice sheet)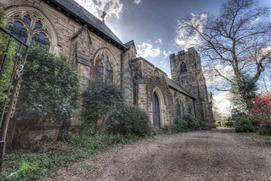 Welcome to St John the Divine, Merton
We welcome and encourage all people to join us. St John's is part of the Merton Priory Team Ministry. Whether or not you are new to the area, you are especially welcome to join us in our acts of worship and other activities and share in our Anglican tradition.

Contacts: For contact details, please go to our contacts page.

Hall hire: Contact 020 8544 0018 and leave a message.
Big hall: £25 per hour; small hall: £15 per hour.
Images of the hall interiors can be found here.

The latest church notice sheet can be read here.



Lent is approaching

Lent begins on Ash Wednesday, 6 March. In church please take a look at the range of Lent Study Groups taking place in Merton Priory Team and sign up with the group that you would like to attend. Everyone is welcome to any of the groups.

Leaflets with full details will be available soon, both in church and on the website.



Electoral Roll


Every sixth year we are asked to completely renew our Electoral Roll (list of those who can vote at church meetings). If your name is already on our Electoral Roll you still need to complete a new form. If you are new and would like to be on the list you need to have been baptised and be living in the parish or have been baptised and coming to this church for six months. If this doesn't apply to you but you would like to be on our list of members please fill in one of our contact forms.



An introduction to Meditation


On Saturday, 23 February there will be an introduction to meditation, from 10.00 a.m. to 3.00 p.m. at St John's. Led by Mandy Vasey and Alison Judge, it will be suitable for those who have not tried meditation before and those who are seeking silence in the restlessness of life. The cost is £10 including refreshments. Booking is essential: email spirituality@southwark.anglican.org.



Foodbank at St John's


Wimbledon Food bank is now located at St John's. This is a temporary location while Elim's new site in Merton Hall is completed. It is a wonderful opportunity for St John's to open our doors to people who need our support.



Team communications


One of our team Mission Action Plan objectives is to look at how we can improve communication across the Merton Priory Team. Ann Roberts is leading on this and wants to get views from as many people as possible about what this might look like, how we can do it, and what should be included. Let her know your thoughts by emailing her and watch this space for future idea-sharing opportunities.



Messy Church every month


Join us at St John's on the second Saturday of every month for crafts, songs, food, stories and celebration for children and their parents or carers – all ages welcome! From 11.00 a.m. to 12.30 p.m.



Fundraising made simple


Don't forget: you can help raise funds for St John's whenever you shop online! Use Easyfundraising to shop, with over 3300 big name retailers including Amazon, Argos, John Lewis, ASOS and Booking.com – and when you shop, you'll raise a free donation for us every time. It's that easy! Help support us by clicking on the Easyfundraising panel on the right or by visiting bit.ly/stjohnmerton .



Focus points:
(For details, click on the underlined links.)

• Wimbledon Food Bank donation points: there are now convenient donation points in Sainsbury's Merton and Waitrose in Alexandra Road. See the list of urgent needs on the Wimbledon Food Bank website.

• Merton Citizens now has a Twitter feed.




For baptisms, weddings and funerals, contact the Vicar, Revd Alison Judge – see the contacts page.

The full rota for services in the Merton Priory Team up to the end of April 2019 can be found here.




Merton Priory PCC charity number is 1134253