Welcome
Inspiration and comfort
Looking back
Introducing St John's
Our location
Contact us
Our principles
Data privacy notice
Annual report 2019
Safeguarding


CHURCH CLOSURE
Since 24 March 2020 all churches
in the Southwark Diocese have been
closed (
this is why
) and services are
suspended until further notice.
Collect for Pentecost
(31 May)
God, who as at this time
taught the hearts of your faithful people
by sending to them the light of your Holy Spirit:
grant us by the same Spirit
to have a right judgement in all things
and evermore to rejoice in his holy comfort;
through the merits of Christ Jesus our Saviour,
who is alive and reigns with you,
in the unity of the Holy Spirit,
one God, now and for ever.

Copyright © The Archbishops' Council 2000


(Website last updated on 1 June 2020)



If you find a broken link or just have a comment on the site, by all means get in touch.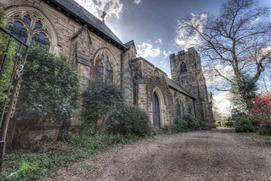 While all the churches in the Merton Priory Team Ministry are closed during the Coronavirus pandemic, the clergy are still active in supporting and providing pastoral care. This website will be updated several times each week with prayers and other materials for your use. The weekly notice sheet will continue to be uploaded; please continue to read it.
(30 May 2020)

Our Rector, Mark Eminson, has written a letter urging us all to give prayerful consideration to how we can support our church and our community in these deeply troubling times. Please read the letter and watch Mark's service for Stewardship Sunday, and think about how you can help by giving through Standing Order (including Gift Aid if you are a taxpayer) if you do not already do so, or through Golden Giving.
Please also continue to give what support you can to Wimbledon Food Bank, which is under increasing strain as more people are affected by loss of income.
(13 May 2020)
Although we don't yet know when we can meet together again in our buildings, we can ponder and potentially share what is giving us comfort and providing us with inspiration. Potential ideas are: reflections of what lockdown is like and how you are spending your time, learning a piece of music, learning poetry to recite, creating art to exhibit, or an idea of your own. Feel free to send in any ideas to us. Head over here to see what we've been up to.
(29 May 2020)
Prayer for the Week, 1–7 June

Joy Lyons has provided us with this prayer for the week beginning 1 June.
(1 June 2020)

Sunday Service for 31 May (Pentecost), including Agape Meal

Join us in Sunday worship and prayer on 31 May, which celebrates the birth of Christianity at Pentecost, with an Agape Meal led by Alison, Belemo and Mark. You can follow the service sheet and join in the responses by clicking here, and the readings by clicking here.
A new service will be uploaded next Sunday.
(31 May 2020)

The Bishop of Kingston's homily for 31 May: Pentecost, and other messages

Bishop Richard has prepared a homily for Pentecost, on 'Looking forward, that deeper reflection can now – and is – occurring'; you can view it here.

There are also separate brief messages from Bishop Christopher and the archdeacons.
(31 May 2020)

Thought for the Week, 27 May to 2 June

In the tenth of our series Thought for the Week, Alison counsels patience.
(27 May 2020)
Messy Church, 13 June

We shall be having another Messy Church online-gathering on Saturday, 13 June and our theme will be the story of God's call to Jonah (Jonah, chapter 1). So if you would like to join in here are some creative things that you could make or do.
Make a HUGE fish! However you would like to – Junk model, picture, collage, clay – whatever comes to hand. Here are some pictures to inspire you.
Here is a dynamic make that gives you Jonah and the whale and a game to play.
The final image is an idea to make a life-sized fish to hide in! Make your fish and then listen to the story of Jonah sitting in the belly of the whale.
I hope that you will enjoy some of these ideas. Please do send a picture of the things you have made (by 10 June please) so that we can share them during the online Messy Church Celebration on 13 June.
(28 May 2020)

Children's assemblies

Easter 2020: Father Mark retells the Easter story.
Home church for Holy Week and Easter
The Easter story in Mark's gospel
The Easter story in Luke's gospel
The Easter story in John's gospel
(10 May 2020)
Worship at Home

When it isn't possible to join with the local church, this outline is designed to help you have a short time of worship as a household.
You are also invited to follow the Royal School of Church Music's Hymn of the Day, and Sunday Self-Service, a simple act of worship with music, readings and prayers which will change weekly.
(29 March 2020)

Spiritual Communion

The term 'Spiritual Communion' describes the means of grace by which a person, prevented for some serious reason from sharing in a celebration of the Eucharist, nonetheless shares in the communion of Jesus Christ. You are invited to join in these prayers as an opportunity to give thanks for your communion with him while unable to be present at the Eucharist.
(21 March 2020)
Visit our archival resource on the Team website to examine and use items from the weeks since our church buildings closed.
(29 April 2020)


Merton Priory PCC charity number is 1134253



Prayer for today
Loving God,
source of healing and comfort,
fill us with your grace,
that the sick may be made whole,
that those who care for us may be strengthened,
that the anxious may be calmed,
and those most vulnerable be protected
in the power of the Spirit
in the faith of Jesus Christ our Lord.