Welcome
Introducing St John's
Location
Services
Contacts
Our principles


Service on 30 April:
10.30 a.m. Team Eucharist,
including APCM
Collect for the Third Sunday of Easter

Almighty Father,
who in your great mercy gladdened the disciples
with the sight of the risen Lord:
give us such knowledge of his presence with us,
that we may be strengthened and sustained by his risen life
and serve you continually in righteousness and truth;
through Jesus Christ your Son our Lord,
who is alive and reigns with you,
in the unity of the Holy Spirit,
one God, now and for ever.


(Website last updated on 23 April 2017:
collect; next Sunday; APCM)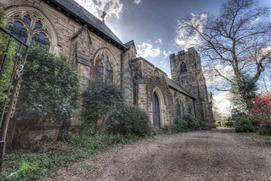 Welcome to St John the Divine, Merton
Christ is risen! Alleluia!
We welcome and encourage all people to join us. St John's is part of the Merton Priory Team Ministry. Whether or not you are new to the area, you are especially welcome to join us in our acts of worship and other activities and share in our Anglican tradition.



Team Service and Annual Parochial Church Meeting (APCM) on 30 April

On Sunday the morning Eucharist will be a Team Service at St John's, at 10.30 a.m. (not the change of time), including the Annual Parochial Church Meeting. All members of St John's, Christ Church and Holy Trinity are encouraged to come and have a say in the running of the team in the coming year. There will be no 11.15 a.m. service at Christ Church.

Contacts: For contact details, please go to our contacts page.

Hall hire: Contact 020 8544 0018 and leave a message.
Big hall: £25 per hour; small hall: £15 per hour.
Images of the hall interiors can be found here.

The latest church bulletin can be read here.



For baptisms, weddings and funerals, contact the Vicar, Revd Alison Judge – see the contacts page.

The full rota for services in the Merton Priory Team can be found here.




| | | |
| --- | --- | --- |
| 2016 | | 2017 |
| 10 September – Seasides | | 14 January – God |
| 8 October – Roads | | 11 February – Neighbours |
| 12 November – Mountains | | 11 March – The World |
| 10 December – Christmas | | 8 April – Holy Week / Easter |
| | | 13 May – Jesus |
| | | 10 June – Pentecost |
| | | 8 July – Good Shepherd |


Merton Priory PCC charity number is 1134253



St John's Diary
(click on the image)