Welcome
Introducing St John's
Location
Services
Contacts
Our principles


Service on 25 February:
9.30 a.m. Parish Eucharist
Collect for the Second Sunday of Lent

Almighty God,
you show to those who are in error the light of your truth,
that they may return to the way of righteousness:
grant to all those who are admitted
into the fellowship of Christ's religion,
that they may reject those things
that are contrary to their profession,
and follow all such things as are agreeable to the same;
through our Lord Jesus Christ,
who is alive and reigns with you,
in the unity of the Holy Spirit,
one God, now and for ever.


(Website last updated on 19 February 2018:
collect; next Sunday)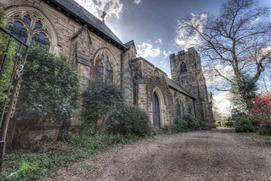 Welcome to St John the Divine, Merton
We welcome and encourage all people to join us. St John's is part of the Merton Priory Team Ministry. Whether or not you are new to the area, you are especially welcome to join us in our acts of worship and other activities and share in our Anglican tradition.

Contacts: For contact details, please go to our contacts page.

Hall hire: Contact 020 8544 0018 and leave a message.
Big hall: £25 per hour; small hall: £15 per hour.
Images of the hall interiors can be found here.

The latest church bulletin can be read here.



We are now in Lent

Details of Lent services and Lent Groups, as well as the Bishop of Southwark's Lent Call for 2018, can be found in the Lent leaflet.



PCC/DCC Away Day

The Away Day will be held this coming Saturday, 24 February, at Whitelands College, Holybourn Avenue, SW15 4JD. Gather at 9.30 a.m. PROMPT, start at 10.00 a.m., finish at 3.30 p.m. Hot drinks will be provided; please bring some food for a 'bring and share' lunch. For all members of the PCC and the Team DCCs to formulate our new Parish Mission Action Plan.



Evening Prayer


Please note the change of time for evening prayer at St John's: 5.15 p.m. Tuesday to Friday. Everyone is welcome to join the clergy for this 20-minute service.



For baptisms, weddings and funerals, contact the Vicar, Revd Alison Judge – see the contacts page.

The full rota for services in the Merton Priory Team can be found here.




Merton Priory PCC charity number is 1134253



St John's Diary
(click on the image)