Welcome
Introducing St John's
Location
Services
Contacts
Our principles
Data privacy notice


Service on 23 June:
9.30 a.m. Parish Eucharist


Collect for the First Sunday after Trinity
(23 June)

O God,
the strength of all those who put their trust in you,
mercifully accept our prayers
and, because through the weakness of our mortal nature
we can do no good thing without you,
grant us the help of your grace,
that in the keeping of your commandments
we may please you both in will and deed;
through Jesus Christ your Son our Lord,
who is alive and reigns with you,
in the unity of the Holy Spirit,
one God, now and for ever.


(Website last updated on 16 June 2019:
church notices; collect; next Sunday)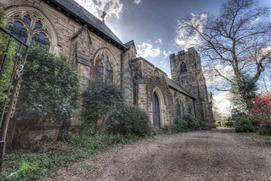 Welcome to St John the Divine, Merton
We welcome and encourage all people to join us. St John's is part of the Merton Priory Team Ministry. Whether or not you are new to the area, you are especially welcome to join us in our acts of worship and other activities and share in our Anglican tradition.

Contacts: For contact details, please go to our contacts page.

Hall hire: Contact 020 8544 0018 and leave a message.
Big hall: £25 per hour; small hall: £15 per hour.
Images of the hall interiors can be found here.

The latest church notice sheet can be read here.



Merton Priory Team 10th Anniversary

A service to celebrate the 10th Anniversary of the Merton Priory Team Ministry will be held in the Chapter House of Merton Priory (in the underpass under Merantun Way) at 5.00 p.m. on Sunday, 23 June, followed by refreshments at St John's. All are welcome to come and join in the celebration and thanksgiving.



Changes to church services in the Merton Priory Team this summer

Sunday, 4 August: No service at St John's. There will be a joint service at Holy Trinity, The Broadway, at 10.30 a.m.
Sunday, 11 August: There will be a joint service at St John's at 10.30 a.m.
Sunday, 18 August: No service at St John's. There will be a joint service at Christ Church at 10.30 a.m.



Our new Team Rector

We are delighted to announce that Revd Mark Eminson has been appointed, subject to all legalities, Team Rector of Merton Priory Team. Mark is currently vicar of St Thomas a Becket Church in Pagham (near Bognor Regis), a post he has held for nearly 7 years. We look forward to welcoming Mark, his wife Elise and their four children.

Mark's Institution and Induction as Team Rector will take place at Holy Trinity, The Broadway, at 7.30 p.m. on Wednesday, 4 September.



Foodbank at St John's


Wimbledon Food Bank is now located at St John's. This is a temporary location while Elim's new site in Merton Hall is completed. It is a wonderful opportunity for St John's to open our doors to people who need our support. See the list of urgent needs on the Wimbledon Food Bank website.



Team communications


One of our team Mission Action Plan objectives is to look at how we can improve communication across the Merton Priory Team. Ann Roberts is leading on this and wants to get views from as many people as possible about what this might look like, how we can do it, and what should be included. Let her know your thoughts by emailing her and watch this space for future idea-sharing opportunities.



Messy Church every month


Join us at St John's on the second Saturday of every month for crafts, songs, food, stories and celebration for children and their parents or carers – all ages welcome! From 11.00 a.m. to 12.30 p.m.



Fundraising made simple


Don't forget: you can help raise funds for St John's whenever you shop online! Use Easyfundraising to shop, with over 3300 big name retailers including Argos, John Lewis, ASOS and Booking.com – and when you shop, you'll raise a free donation for us every time. It's that easy! Help support us by clicking on the Easyfundraising panel on the right or by visiting bit.ly/stjohnmerton .



Focus points:
(For details, click on the underlined links.)

• Merton Citizens now has a Twitter feed.




For baptisms, weddings and funerals, contact the Vicar, Revd Alison Judge – see the contacts page.

The full rota for services in the Merton Priory Team from 5 May to 1 September 2019 can be found here.




Merton Priory PCC charity number is 1134253