MENU
• Welcome
• Inspiration and comfort
• Introducing St John's
• Our location
• Our services
• Contact us
• Our principles
• Data privacy notice
• Our mission statement
• Annual report 2019
• Safeguarding
• Looking back



(Website last updated on 28 February 2021)



LATEST SUNDAY SERVICE ONLINE
Second Sunday of Lent on 28 February: video; order of service; sermon




CHURCH SERVICES
All public worship is suspended.



PRIVATE PRAYER IN CHURCH
Monday 4.00–6.00 p.m. Holy Trinity
Tuesday 9.00–10.00 a.m. St John's
Wednesday 5.00–6.00 p.m. Christ Church
Thursday 11.00 a.m.–1.00 p.m. Holy Trinity
Saturday 9.00 –10.00 a.m. Christ Church


Collect for the Second Sunday of Lent
(28 February)
Almighty God,
you show to those who are in error the light of your truth,
that they may return to the way of righteousness:
grant to all those who are admitted
into the fellowship of Christ's religion,
that they may reject those things
that are contrary to their profession,
and follow all such things as are agreeable to the same;
through our Lord Jesus Christ,
who is alive and reigns with you,
in the unity of the Holy Spirit,
one God, now and for ever.

Copyright © The Archbishops' Council 2000


If you find a broken link or just have a comment on the site, by all means get in touch.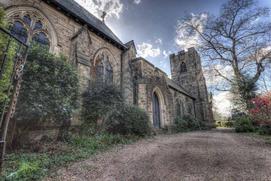 Welcome to St John the Divine, Merton
We welcome and encourage all people to worship God with us. St John's is part of the Merton Priory Team Ministry. Whether or not you are new to the area, you are most welcome to join us in our acts of worship and share in our Anglican tradition.

Church notice sheet
Click on this link to read the latest church notice sheet. If you would like to receive the notice sheet every week as a newsletter, you can sign up using the subscription form below.
(26 February 2021)



Headings on this page:
NEWS | LENT 2021 | PUBLIC WORSHIP RESUMES ON 14 MARCH | PRAYER RESOURCES IN LOCKDOWN | PRIVATE PRAYER IN CHURCH | WORSHIP AT HOME | LOOKING BACK | SUBSCRIBE TO OUR WEEKLY NEWSLETTER




Anne Cox RIP
We are sorry to announce that Anne, a faithful member of St John's, died on Sunday, 31 January. Anne's funeral will be held on Wednesday, 10 March at 1.15 p.m. at Lambeth Crematorium. Numbers are limited to 30; please contact Alison if you would like to attend.
(19 February 2021)

Electoral Roll renewal
In preparation for the Annual Meeting on 11 April the Electoral Roll will be renewed during the two-week period 13–27 March. The formal notice is posted at the church entrance, but in view of the current lockdown conditions a copy is available here as a PDF.
(26 February 2021)

Lent Groups
This year we are focusing on Black Lives Matter using the book "We need to talk about race", by Ben Lindsay.
There will be Lent Groups running on Wednesdays at 7.30 p.m. (contact Mark to register) and Thursdays at 3.30 pm (contact Alison to register). The first sessions are on 24 and 25 February. The Zoom link is accessible by clicking on the relevant day above or using this Zoom info:
Wednesday - Meeting ID: 925 2707 0833 and Passcode: 599638
Thursday - Meeting ID: 988 4261 7576 and Passcode: 611300

Bishop of Southwark's Lent Call
This year Bishop Christopher has chosen the theme of compassion with the practical action of supporting food banks in the Diocese and those affected by food insecurity in Zimbabwe and the Holy Land. Further information can be found on the Diocese of Southwark website.

The Archbishop of Canterbury's Lent Book
If you want a personal reading recommendation, this year's book is entitled "Living His Story", by Hannah Steele.

#Live Lent
This regular national resource is available as an app via the Church of England website, although you can order hard copies from Church House Bookshop. Mark and Alison have a few copies, so do ask them if you would like one.
(20 February 2021)

Church buildings will reopen for public worship on 14 March: the DCCs voted over e-mail in favour of returning to our churches for Mothering Sunday, following the Government's announcement of a roadmap. Do please only come if you are comfortable to do so. Those who do come will find the same space and regulations as before: social distancing, hand-hygiene and face masks with no mixing between households. One of the services will be recorded for the Team's YouTube channel.

Service for 28 February (Second Sunday of Lent): Mark has filmed a Service of the Word and this can be viewed as a YouTube video. You are invited to take part by following along with the order of service and Mark's sermon.

Join us for coffee after church! Do join us from 11.00 a.m. for a virtual coffee after church via Zoom where we can catch up and support one another. Join our session by clicking on this Coffee & Chat link or using this information in the Zoom app: Meeting ID: 925 7902 3930 / Passcode: CoffeeTime. Dial in on 020 8080 6591.

Virtual Early Service at Holy Trinity: An online service aimed at children aged 6 and under and their families is available on YouTube.

Service for 7 March (Third Sunday of Lent)
A Service of the Word led by Alison will be uploaded to YouTube.

Services from previous weeks are on the Merton Priory Parish YouTube channel and listed on the 'Looking back' page.
(28 February 2021)

The Archbishops have written to the nation to invite people to join in reflection and prayer each day from 1 February at 6 p.m. The Church of England website also has resources (such as this Prayer for the Nation booklet; there are others for those who wish to persevere, for example weekly prayer for notices/e-notices). Southwark Cathedral has a range of daily online worship (listed on this information sheet, which includes links to their website). For those who prefer the telephone, there is the Daily Hope phoneline (0800 804 8044), which offers hymns, reflections and prayers.

You may remember from the first lockdown the Inspiration and Comfort section on the Team website; do look at it again and perhaps you will feel moved to contribute something.

If you would like to make a prayer request or have a conversation, please do contact the clergy.
(7 February 2021)

The churches remain open for private prayer (rather like in the November lockdown), so if any church member or someone from the wider community wishes to make use of that, these are the times of opening:

Holy Trinity: Monday 4.00–6.00 p.m., and Thursday 11.00 a.m.–1.00 p.m.
St John's: Tuesday 9.00–10.00 a.m.
Christ Church: Wednesday 5.00–6.00 p.m., and Saturday 9.00–10.00 a.m.

Please refer to the guidance for those attending church and the risk assessment. Please wear a face covering in church (unless exempt), for the safety of all.

We pray for our NHS, for all afflicted with COVID, for those who have died, for all who grieve, for the roll-out of the vaccine and for one another: O God, make speed to save us; O Lord, make haste to help us.
(15 February 2021)

When it isn't possible to join with the local church,

this outline

is designed to help you have a short time of worship as a household.

You are also invited to follow the Royal School of Church Music's

Hymn of the Day, and Sunday Self-Service

, a simple act of worship with music, readings and prayers which will change weekly.

(29 March 2020)

The term 'Spiritual Communion' describes the means of grace by which a person, prevented for some serious reason from sharing in a celebration of the Eucharist, nonetheless shares in the communion of Jesus Christ. You are invited to join in

these prayers

as an opportunity to give thanks for your communion with him while unable to be present at the Eucharist.

(3 May 2020)

Visit our archival resource on the Team website to examine and use items from the weeks since Mothering Sunday (22 March) 2020.
(28 February 2021)

SUBSCRIBE TO OUR WEEKLY NEWSLETTER
(For reassurance on how we protect your personal data, see our Data privacy notice.)

Merton Priory PCC charity number is 1134253

Prayer for all times
Loving God,
source of healing and comfort,
fill us with your grace,
that the sick may be made whole,
that those who care for us may be strengthened,
that the anxious may be calmed,
and those most vulnerable be protected
in the power of the Spirit
in the faith of Jesus Christ our Lord.
MISSION STATEMENT
The Merton Priory Team Ministry is committed to promoting the Gospel of Jesus Christ according to the doctrines and practices of the Church of England. We are guided by our mission statement, agreed in 2011:

In Merton Priory Team Ministry we aim to be a community
Faithful to God
Sharing with those in need
Caring for one another